Intelligent Data Analysis
effectmanager empowering brand owners with data-driven insights.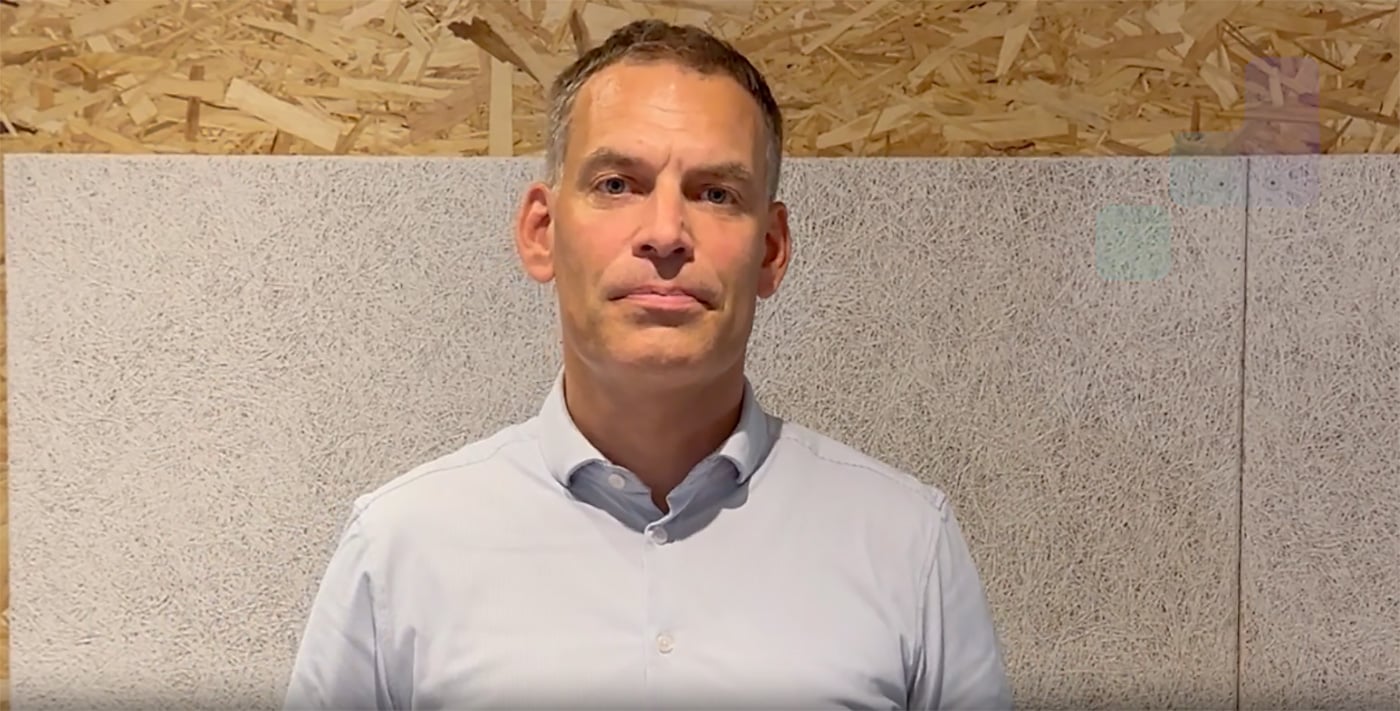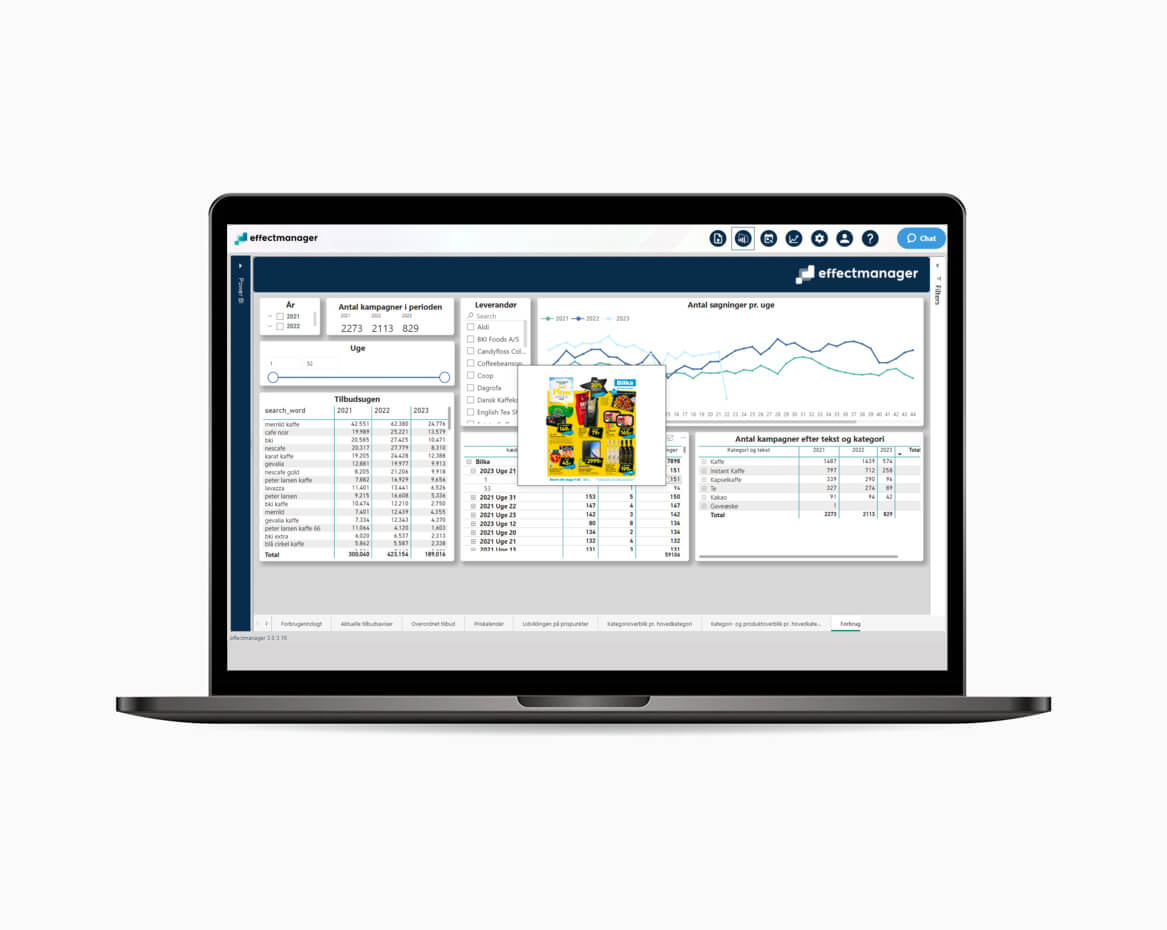 Access to commercial data
You may have access to many commercial data sources, which can lead to data overload. However, it can be challenging to know how to benefit from all the data and how to combine it effectively. To be successful in your business, it's essential to understand what data is needed and how to extract value from the data you have.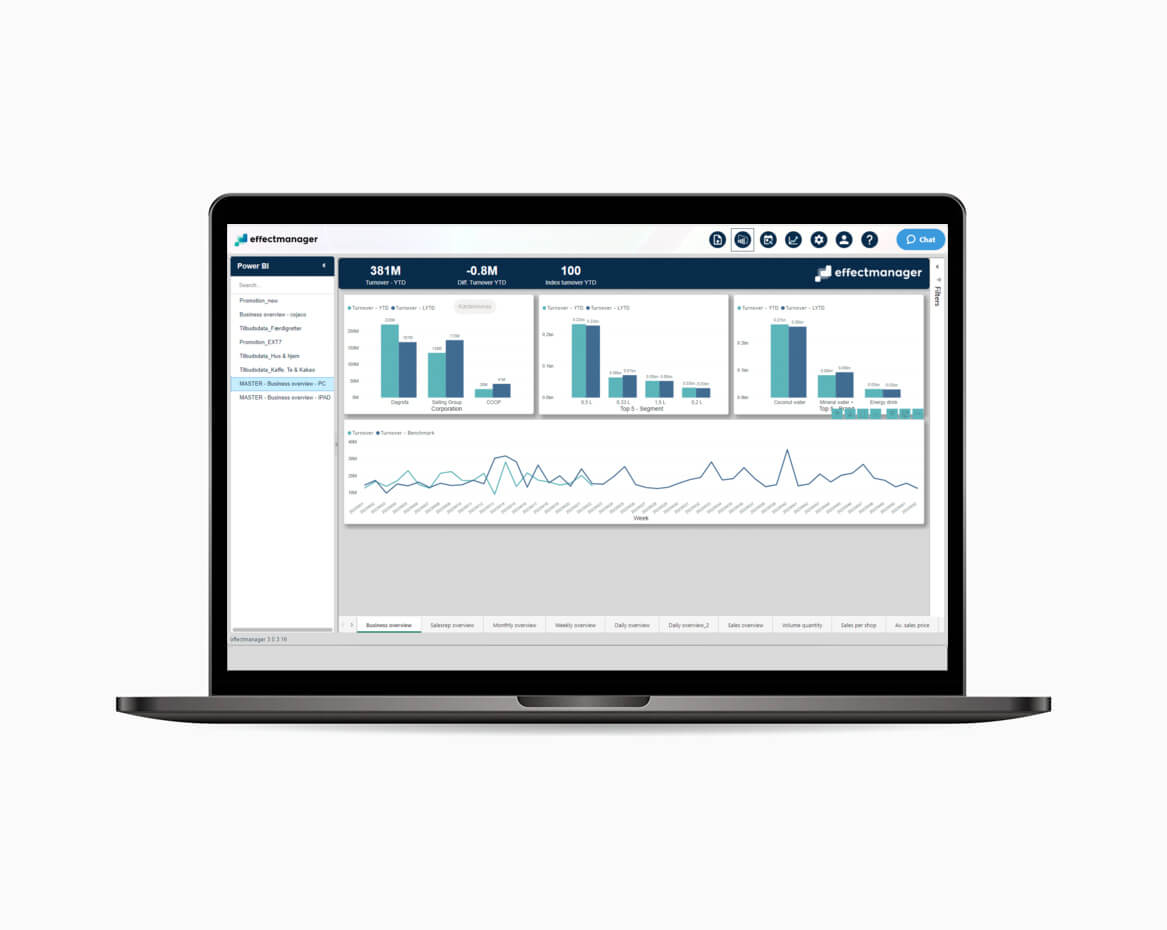 Create precise insights
Luckily, with IDA from effectmanager, you have access to an analysis tool that enables you to create the exact insights you need to make data-driven commercial decisions at the right time. The IDA product combines several commercial data sources in one tool, making it easy to get the necessary insights from your everyday sales. You can analyze your data in PowerBI, Excel, or custom-made reports inside the effectmanager software.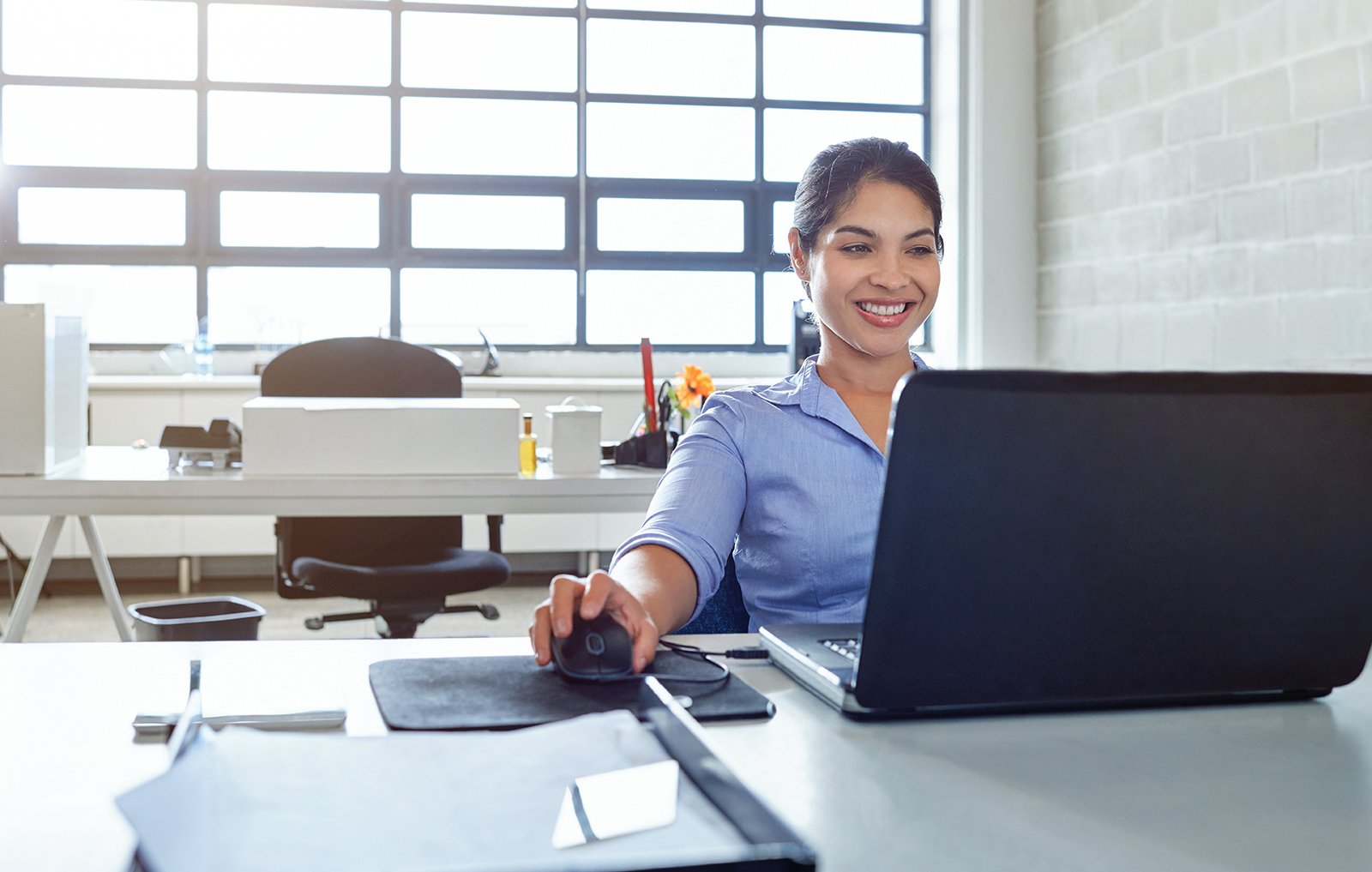 Report tracking
Overall, IDA from effectmanager is an excellent solution for businesses that want to leverage their data to make more informed decisions and gain a competitive advantage in the marketplace.
Benefits of using IDA from effectmanager include:
Combine data sources

An easy way to combine more data sources, saving you time and providing better insights

Share reports

Reports that you can share with your customers and colleagues, giving you the right insights at the right time

Easy to access tools

An online tool that you can use in-store or with customers and colleagues