Trade Promotion Optimization
effectmanager empower brand owners with data-driven insights.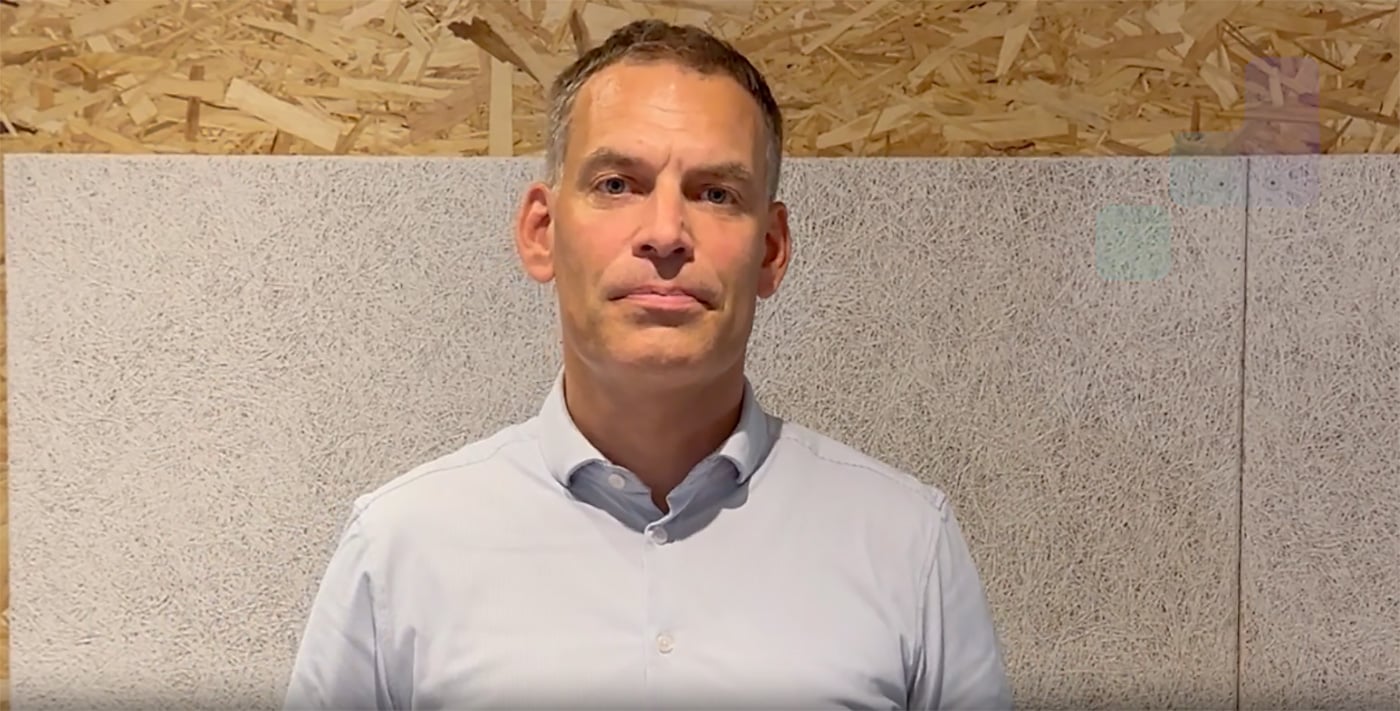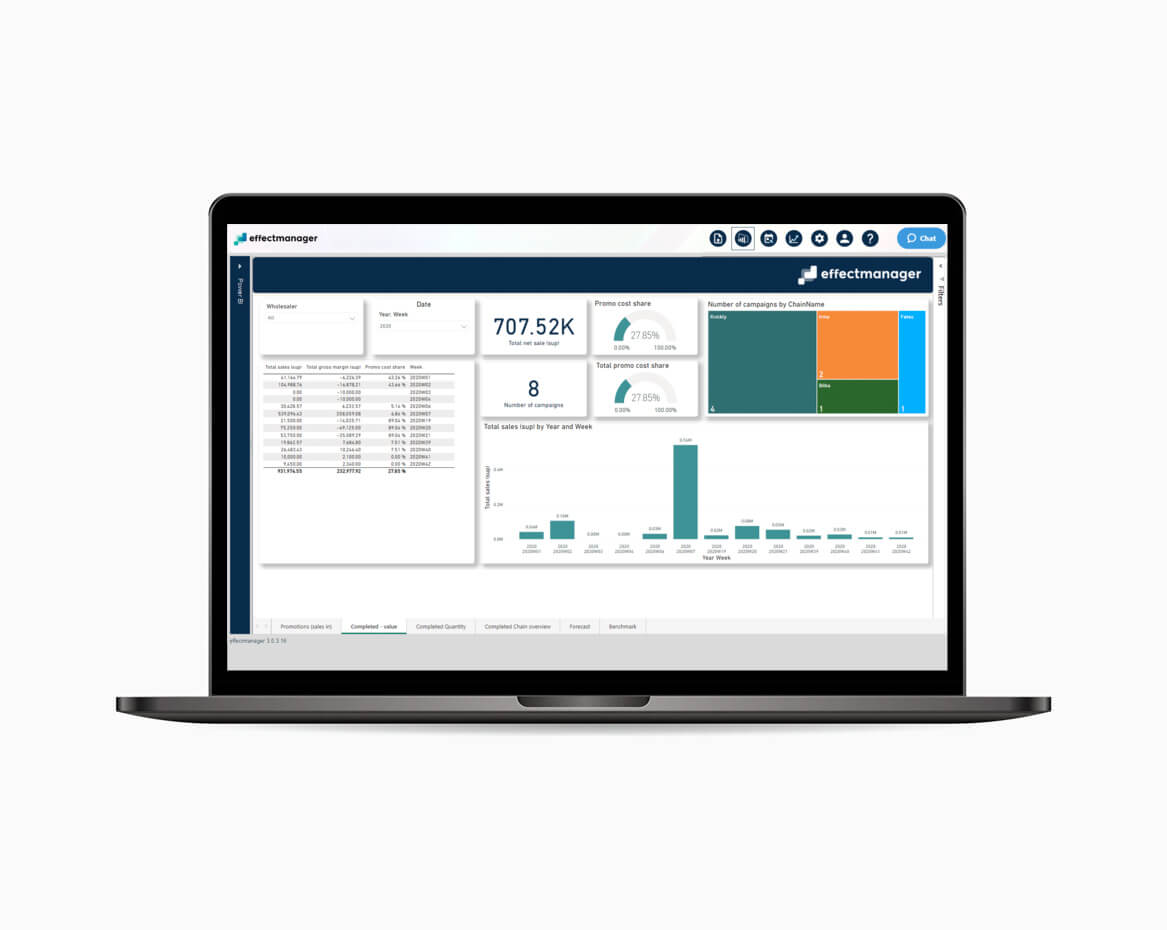 Generate trustworthy data
Retailers today are seeking strong partnerships with brand owners who can act as good business analysts, share market insights, drive the category, and use data to optimize investment to drive traffic, convert customers, and increase basket size.
With effectmanager's TPO module, you can become the preferred partner for retailers by generating accurate and trustworthy data and providing insights that are not available to retailers otherwise.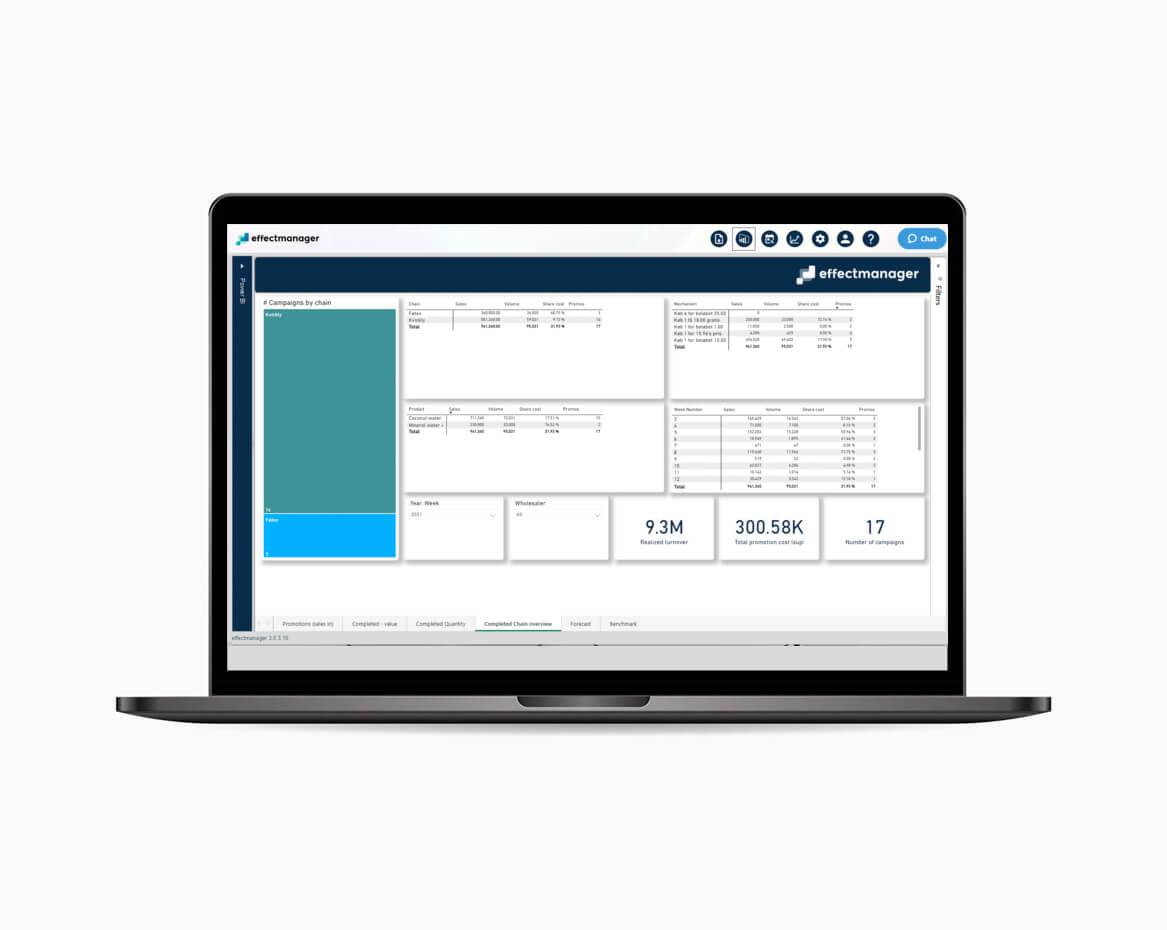 Combine data from multiple sources
The TPO module in effectmanager builds upon the TPM module but offers an additional analysis and reporting opportunity. You can combine data from internal and external sources, easily creating the necessary insights.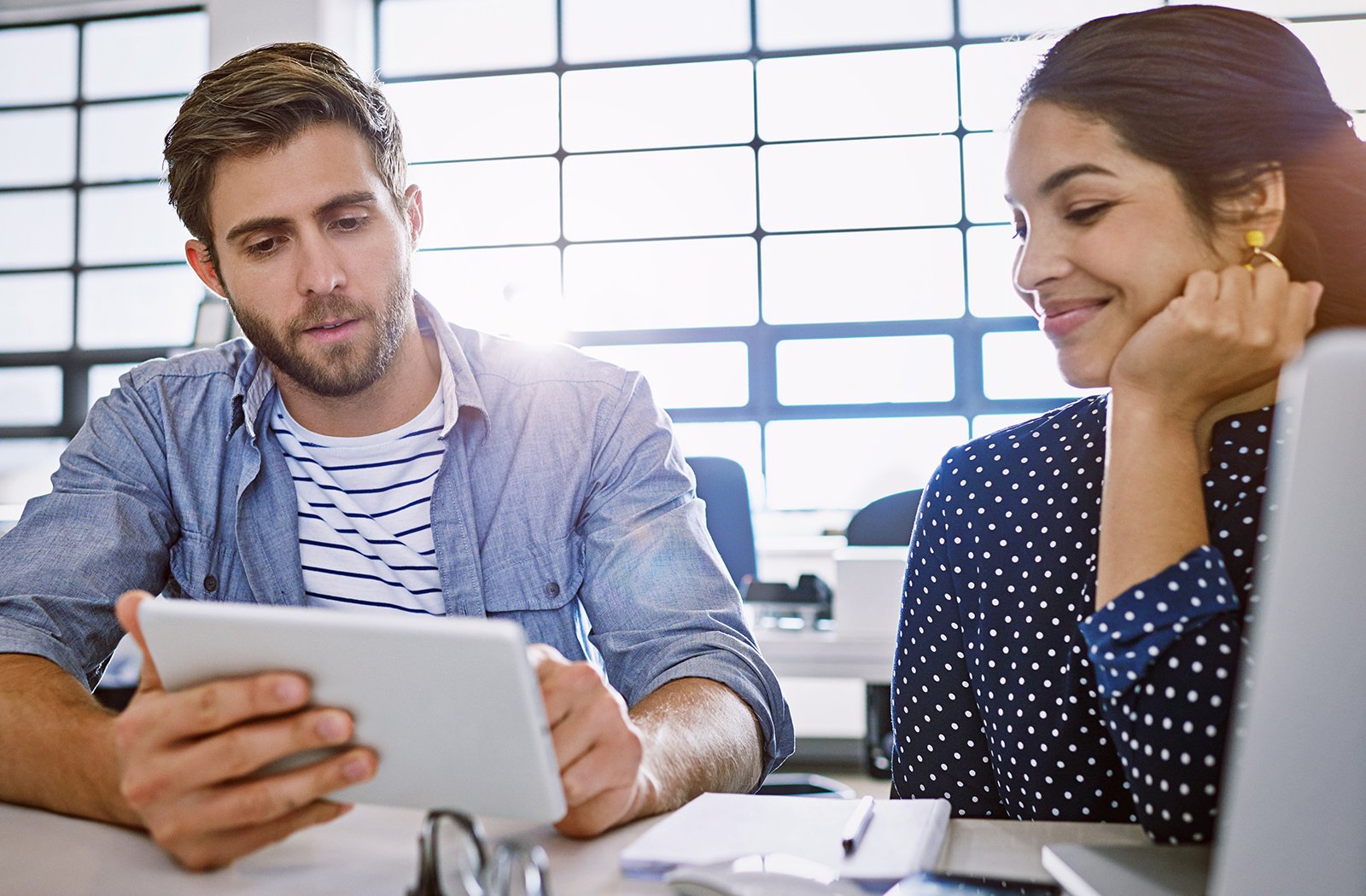 The effectmanager algorithm
Overall, the TPO module in effectmanager can help your business become a valuable partner for retailers by providing them with unique insights and optimizing your investment to drive growth in your business.
Benefits of using the TPO module in effectmanager include:
Increase forecasting accuracy

Combining baseline and promotion volumes to increase forecasting accuracy

Maximize ROI

Combining POS data, promotion data, consumer insights, and internal data sources to maximize the ROI of your trade promotions

Promotional insights

Having a combined promotional data pool for increased promotional insights